Your online assistant to draft legal documents and solve legal issues more efficiently.
Find contracts and other legal documents as well as contract clauses to draft legal documents more efficiently:
〉collections - create collections of your favourite contracts and other legal documents
〉1 click copy - copy documents and clauses with just one click
〉filter - documents and clauses by category or language
〉be inspired - see how others have solved legal issues and drafted documents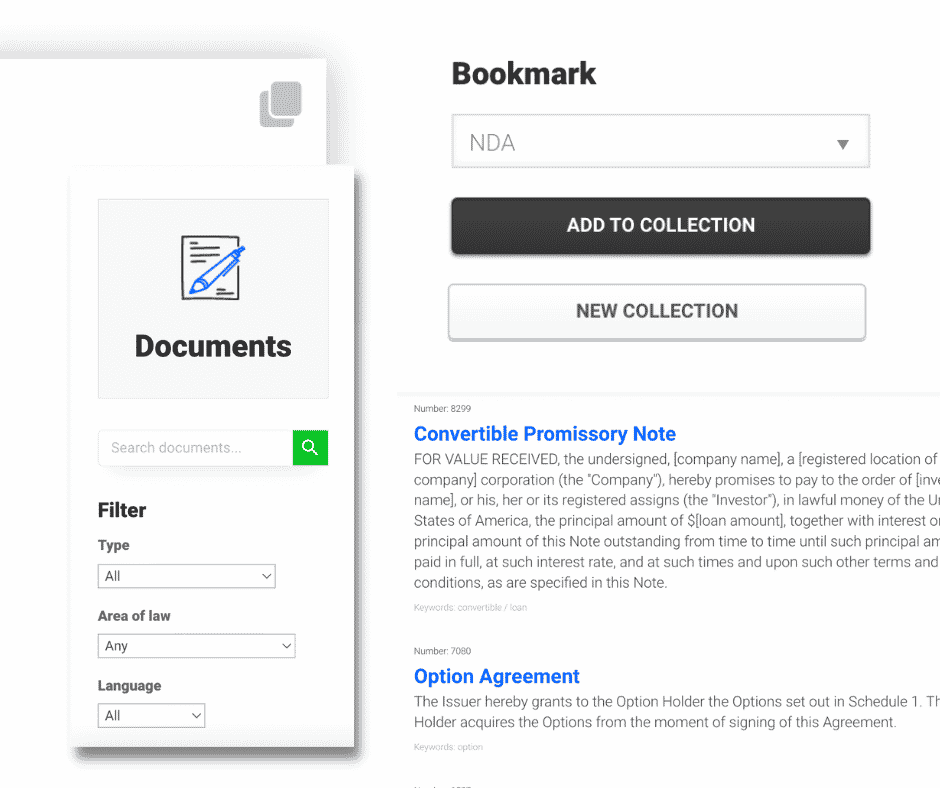 What are you looking for?
Magilex contains all the tools you need to draft better documents and stay in loop with the legislative developments in the EU.
〉legal documents - an extensive database of contracts and other legal documents,which can be used as basis to tailor a document specifically suitable for your situation
〉contract clauses - filterable database of contract clauses, which allow you to quickly find the most appropriate wordings for your contracts

Start exploring contracts and clauses today
Sign up and get started with Magilex today. Extensive and versatile database of legal resources, updated daily, awaits.